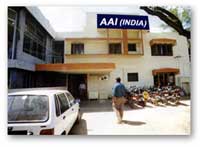 Introduction
Oil seals, O-rings, Mechanical seals and other custom made rubber products are manufactured by AAI-India located at Madural in the southern part of India.

Our products are manufactured in the fine tradition of excellence attainted by AAI-India in its entire product range backed by the latest technical know how by highly qualified Engineers and Technologists. Modern production techniques are backed by an experienced team of design engineers who are always ready to examine specific sealing problems and to supply tailor made solutions.

We make seals to replace: Freudenberg-NOK, NAK, C/R, Simrit, Goetze, Kaco, Stefa, Simmerwerke, KOK, TCM, National, Paulstra, Merkel, Pioneer Weston, John Crane, Garlock, GACO, & more. Our products are made from natural NBR/Buna-N, EPDM, Silicon, Poly-Acrylic, Polyurethane, PTFE, Fluoroelastomer. They can also be made from special polymer compounds to order for specific applications.

Read what one of our best customers says about AAI-India.




Development
To develop oil seals and allied products faster and accurate, we require the following:

a. Application Details
b. Housing diameter, Shaft diameter and Height
c. Fluid to be sealed
d. Temperature and Pressure
e. Any other special information (or) two samples of the products (or) detail product drawing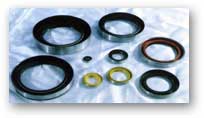 Service
We give important service to customers. Shipments are made either by UPS, DHL, or Fed-Ex. We will reply to all customer inquiries within 24 hours.

We offer excellent quality products confirmed with international quality standards with most competitive prices. We will send samples from proto type molds or direct supplies according to the need of our customers from 1 week to 3 weeks time.

We can supply any number of quantities from 1 piece. We can offer technical services, excellent business environment and daily status reports using the latest communication facilities to our customers.

And much more...


Locations: India • Denmark • Caribbean • Mexico • Pacific Rim
---
Selling Exclusively to Seal Distributors World Wide
---